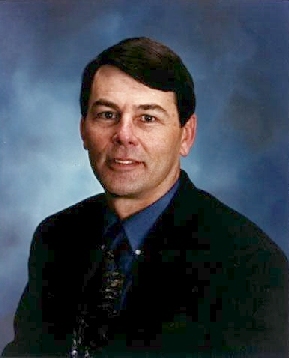 OFFICE:
Lone Eagle Consulting
2200 Rebich Lane
Dillon, MT 59725
Office Phone/Fax: 406-683-6270
Email: frank@lone-eagles.com
Web site: http://lone-eagles.com
UNDERGRADUATE DEGREE:
B.A. Psychology, University of California, Davis Campus, graduated 1974

GRADUATE DEGREE:
M.S. Instructional Technology from University of Wyoming, graduated 1984

PROFESSIONAL WORK HISTORY:
84-85 - Affiliate faculty for Univ. of CO, teaching in Walden, CO
Fall 1985 - Spring 1998 Asst. Professor of Computer Education
Fall 1988 - Spring 1998 - Director of Big Sky Telegraph
Spring 1998- Present (2011) - President of Lone Eagle Consulting
COURSES CREATED AND TAUGHT 1985-1992:
Educational Technology I and II (Computer Literacy)
Telecommunications (emphasis on computer communications)
Microcomputer Applications in Business
Microcomputer Applications in Agriculture
Introduction to Databases (DB III+)
BASIC Programming
Advanced BASIC Programming
Introduction to COBOL Programming

ONLINE COURSES CREATED:
1. Microcomputer Telecommunications
2. Distance Learning; Online - How to Create and Teach an Online Course
3. Learning Basic Internet Skills 1997
4. Classroom Collaboration on the Internet 1997
5. Mentoring Online; How to Create and Teach an Online Class 1997
6. Making the Best Use of Internet for K-12 Instruction 1999 Updated 2001
7. Designing Online Curriculum for K-12 Instruction 1999 Updated 2001
8. Rural Ecommerce and Telework Strategies (2002)
9. 21st Century Workforce Readiness (2009)
10. Essential Ecommerce Skills (2002)
New: 2001: Three Mini-courses for Citizens
Internet Self-empowerment - Becoming a Self-directed Learner
http://lone-eagles.com/eagle1.htm
Empowering Others through Internet Mentorship
http://lone-eagles.com/eagle2.htm
Easy Internet Ecommerce for Beginners
http://lone-eagles.com/eagle3.htm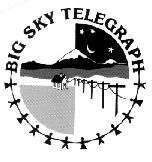 GRANTS WRITTEN AND FUNDED:
M.J. Murdock Charitable Trust $51,000
US West Fndn of MT $15,000
US West Fndn of MT $40,000
US West Fndn of MT $10,000
US West Ed. Initiative Fndn $283,000
ICLIS $5,000
US West Foundation, Denver $45,000
Annenberg/CPB/US West Fndn $880,000 (co-author)
Apple web server and Quadra $10,000
Morino Institute $60,000
-------------------------------------
TOTAL $1,399,000

GRANTS ASSISTED:
Assisted the Georgia Edunet group receive $100,000
Assisted the Montana Business Educators Assoc. receive $25,000
Assisted the Dillon Women's Center receive $5,000
Assisted WMC's Itinerant Library Network grant, $50,000
Assisted Sidney, Montana in winning a NPTN/NTIA grant: $15,000
Assisted Dillonet Community Technology Center to win $96,000, in 1997.
http://www.dillon-net.org
Many other grants assisted.

GRANTS FUNDED PARTLY DUE TO AFFILIATION WITH BIG SKY TELEGRAPH:
The Missoula Women's Economic Development group received $25,000
The Montana Business Educators Association received $25,000

PROFESSIONAL CONTRACTS AND AFFILIATIONS:
Consultant for Tachyon, Inc. Authored "Echoes in the Electronic Wind - A Native American Cross-cultural Internet Guide." 300 copies given out at the FCC Tribal Telecom Conference, September, 2000. http://lone-eagles.com/nativeguide.htm
Consultant for the AT&T Learning Network and the ERIC Clearinghouse for Rural and Small Schools. Authored "Common Ground - A Cross-cultural Self-directed Learner's Internet Guide." http://lone-eagles.com/guide.htm
1000 copies were sent to Community Technology Centers nationally, June, 2000.
Consultant for U.S. Dept. of Education, Office of Migrant Education
Reviewed grants for $18 million in awards for Migrant Technology projects
Authored a Spanish language resources web site http://lone-eagles.com/migrant.htm
Consultant for the U.S. Agency for International Development 1998-1999
Authored a report on Native American K12 Web Innovations http://lone-eagles.com/usaid.htm
1995-1996 Senior Advisor on Community Networking for the Morino Institute.
Founder of the nationally renowned Big Sky Telegraph Network 1988-1998
1994, Consulted for the Federal Judicial Agency.
SERVED ON ADVISORY BOARDS FOR:
Children's Partnership Foundation
Association for Community Networking
Texas Community Networking Initiative
The Online Internet Institute, Princeton, NJ
Internet Society Task Force on Society and Internet
Online Chronicle of Distance Learning
Rural Datafication Conference Planning Committee
"Creating Teacher Connections" Annenberg project
Community Networking Institute, Kearney, NE
NSF/ITC Rural Policy Study
NSF/Network Montana Community Networking Project
"Reach for the Sky" Annenberg/CPB and US WEST project
US WEST Montana Teachers Network

PROFESSIONAL ACTIVITIES:
HIGHLIGHTS
1999-2001 Served as community trainer for the Kellogg "Managing Information in Rural America" grant program. Presented for five out of six rural regional clusters, two years in a row. Evaluations of all presentations are posted at
MIRA Trainers Roster (with evaluations)
http://www.4w.com/heartland/mira.ihtml
Presented Keynote and three workshops for the 2001 Rural Workforce Conference.
- Presented for Association for Advancement of International Education,
March 2001.
- Presented workshop on Community Network Sustainability for Rural
Telecon Conference, October, 2000
- Moderated diversity panel for Community Technology Center conference,
June 2000.
- Presented for five Idaho conferences; VocRehab, County Extension,
Telecom. Infrastructure, Ecommerce, and Technology Educators.
Presented during 1999 at the Internet Society Conference,
- the Community Technology Centers National Conference,
- the Rural Telecon Conference,
- the Thinkquest/TELED Conference
- the Texas Wireless Technologies Community Networking conference.
Lone Eagle Consulting's 1998-1999 activities working with Native Alaskans, Alaskan Homeschoolers, Migrant Educators and multiple rural communities, are described at http://lone-eagles.com/services.htm with stories posted at http://lone-eagles.com/articles/articles.htm
KUDOS AND PROFESSIONAL PUBLISHING:
Numerous professional papers have been electronically published since 1986, and reside on web sites, worldwide. (Run a web search for "Frank Odasz" for global listing.)
Listed as one of the one hundred most influential people in the microcomputer industry by Microtimes Magazine, 1990.
Conducted an online conference and produced a major report for Congressional Office of Technology Assessment's study "Making Government Work; Electronic Delivery of Federal Services"(* Appeared on the cover)
Big Sky Telegraph has been cited for excellence in four reports by the Congressional Office of Technology Assessment, and by a major study on rural telecommunications and economic development produced for the U.S. Telephone Association by Mesa, Inc
Big Sky Telegraph was included in 1992 NII White House Agenda report as network model of excellence
"Issues in the Development of Community Cooperative Networks" published for Harvard University Spring, 1995 in the book, Public Access to the Internet.
Online Teaching; A Significant New Pedagogy" appeared in the January issue of the Journal for the U.S. Distance Learning Association.
"Community Economic Development Networks; A Grassroots Leadership Challenge" appeared in spring 1993 issue of the Internet Research Journal.
Two chapters on BST's activities appeared in The Virtual Community by Howard Reingold, 1995.
Three articles published in Online Chronicle of Distance Learning
One chapter published in Computer Networks in Education (a book of essays)
Cover Article for the PREMIER ISSUE of Internet World, Oct. 1993
US WEST annual report, 1989
Spring 1996, BST will be included as a model network in several books on Community Networking and several on Educational Networking.
Big Sky Telegraph cited for excellence in reports by the Milken and Rockafeller Foundations, 1994
Articles on Big Sky Telegraph and Telegraph's community bulletin boards have appeared twice in the Whole Earth Review, once in Microtimes, once in New World Times and once in the National Rural Education Association's Country Teacher newsletter. Many articles are on the federal ERIC database.